ATICO Partnership between ATICO Fakhreldin Group and Mujeb Organic Farm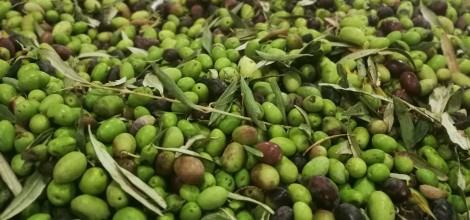 ATICO Fakhreldin Group is proud to use the finest and most superior brands, products and foodstuffs, in all its restaurants, to constantly provide delicious and pure oriental and international dishes that will please and satisfy customers. The collaboration includes use of extra virgin olive oil from Mujeb Organic Farm, in all of ATICO Fakhreldin Group outlets.
In operation since 2010, Mujeb Organic Farm is the leader in Jordan for growing organic certified fruits and vegetables. Mujeb Organic Farm is certified on an annual basis by CCPB to insure that strict organic practices are met. The farm produces over 50 varieties of vegetables and fruits at a single time and own five farms across Jordan, allowing production to continue throughout the year.
Director of Marketing Department at the Mujeb Organic Farm, Mr. Wael Sabanekh, emphasized their gratification for the first collaboration and qualitative partnership with one of the most distinguished business groups in the region. He added that the organic oil is especially distinguished since it comes from two farms at different elevations. Around 750 dunams of olive trees planted in total, with different varieties including baladi, Nabali muhassan and Turkish.  Three main factors distinguish the oil from others in the market, is that it is managed organically, meaning no use of any chemical pesticides or fertilizers. The olives are also cold-pressed, as they are never exposed to a temperature higher than 27c s during the extraction. This ensures maximum quality and the highest nutritional content. The oil is considered extra-virgin which means it is completely unrefined with very low levels of acidity and has a unique and well-rounded body of flavor.