Recycle, Movie Night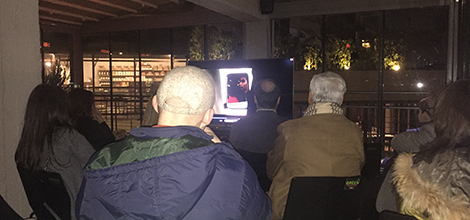 18, 9th April 2016, 8pm  The View held its first Movie Night event and presented Mr. Mahmoud Al Massad, Director of Recycle. Mr. Massad explained the hardships it took him to film the movie, which is about a Jordanian family man living in the hometown of Muslim leader Al-Zarqawi and his struggle to support his family and define his identity in a tense political climate. Mr. Massad stayed behind, after the movie, to answer a few questions and talk about his experience.
It is worth mentioning that the 85 inch screen was provided by Samsung.