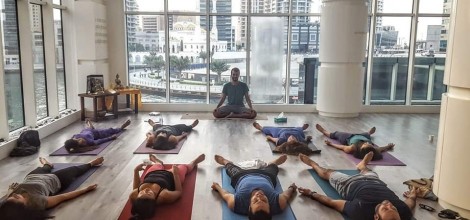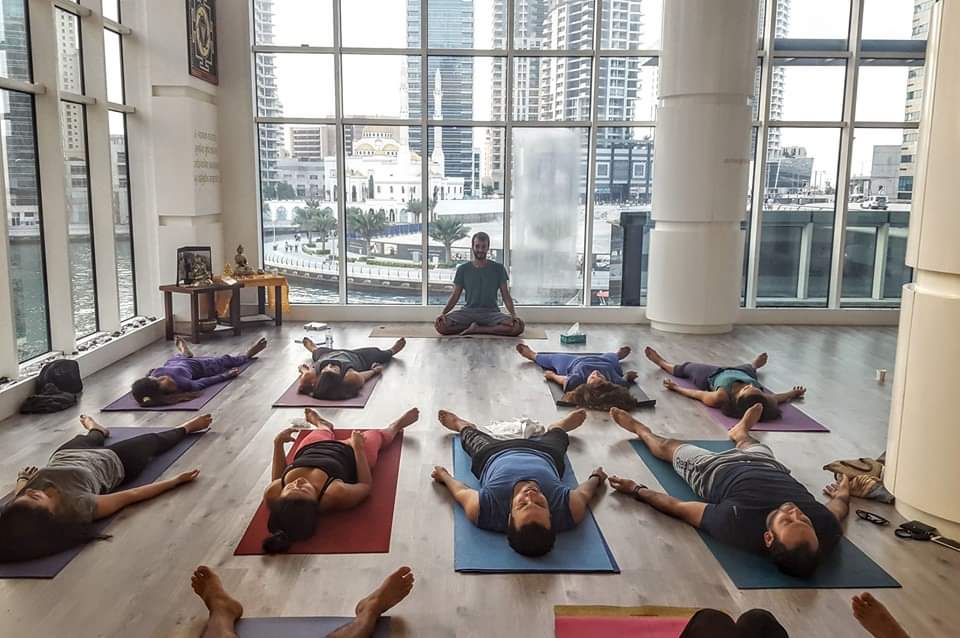 This 2 hour Hatha Yoga session is the first in a series of classes and workshops Yogi Ail will teach at Wild Jordan Center, in Amman. The class is scheduled at 6p.m. on Wednesday the 23rd of October and participants can join Yogi Ali for dinner afterwards.
While no two classes are ever the same, the sessions always begin with a seated position, involve a thorough warm-up and an approachable but challenging sequence that culminates with meditation. The teaching style is mindful and emphasizes right-breathing and alignment over flow. A holistic approach means there will be a combination of postures, breathing exercises, a bit of sound-work and some other tools to connect deeply with the heart of being.
This class is suitable for all levels and I will offer variations on postures to suit different levels.
DATE:
Wednesday the 23rd of October 6 p.m. – 9 p.m.
LOCATION:
Wild Jordan Center – Othman Ben Affan Street
FEE:
JOD55
REGISTRATION:
To find out how you can book your place in this session please register at the follow link – http://bit.ly/AmmanSessions
TEACHING SCHEDULE IN AMMAN:
❀ The Art of Letting Go Workshop & Yin Yoga | November 2 (12-5.30PM)
❀ The Wonder of Breath Workshop | November 15 (9AM-5PM)
ABOUT THE TEACHER:
Ali is a 500 hour certified yoga instructor trained in India and leading classes, workshops and retreats in Egypt and around the world since 2013. Having found structure, balance and a more conscious and appreciative existence by way of the practice, he began to teach yoga and meditation with the intention of helping others connect with and honour themselves.
Ali is trained in a number of styles and techniques including Hatha Yoga, Kundalini, Yin Yoga and Yoga Nidra. He often combines tools from others paths and firmly believes that "if you can breathe, you can do yoga." His goal is to make yoga challenging, fun and, above all, approachable. No two sessions are ever the same though the practice is always balanced and the environment supportive. The teachings are heart-centered and intended to inspire others to connect with their own source of wisdom and beauty.