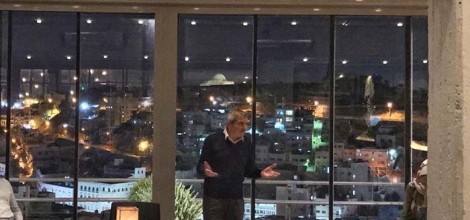 A special Hareb Let's Talk event was held at Wild Jordan Center, The View.
Hareb" is a social campaign aiming to raise awareness and shed light on the importance and significance of acknowledging mental illnesses and their impact on both individuals as well as the community. This campaign hopes to eliminate stigmas and confront the taboos surrounding the mental illness crisis in our society.
Our communities are plagued with unaddressed and unacknowledged mental illnesses, as a result of an ideology that implies that any form of mental instability is perceived as weakness. By turning a blind eye to this issue, we have turned our communities into a housing for depression and anxiety. These emotions breed unhealthy thoughts, which in turn, breed unhealthy beings. "Hareb" believes in the groundbreaking and revolutionary power of education. By educating people on the very real nature of mental health and its effects on a group of people; we will come one step closer to identifying, addressing, and aiding the community in which we live in. Education paves the way for acceptance, and will allow people to take the proper steps and necessary precautions to help and understand each other, as well as uplift each other in the hopes of a happier and brighter tomorrow.