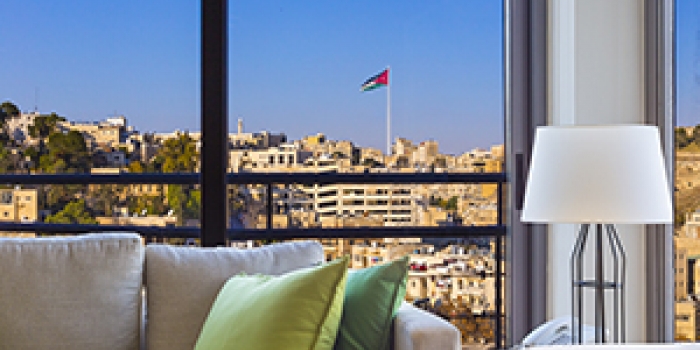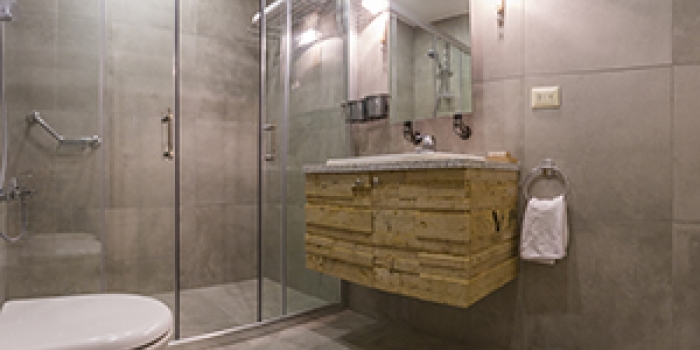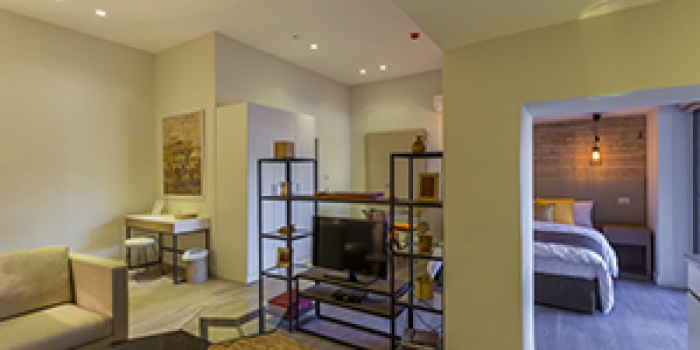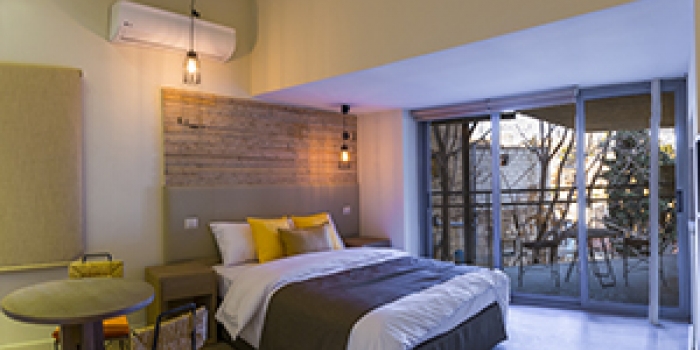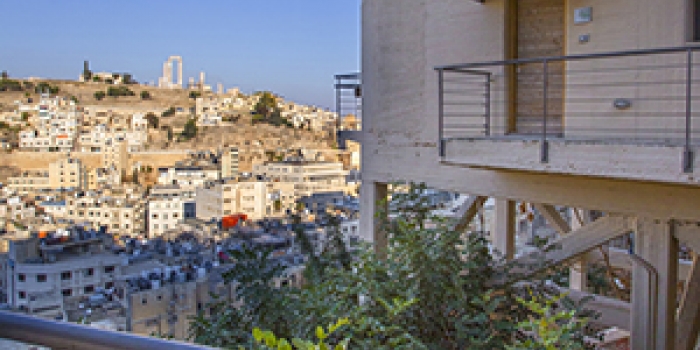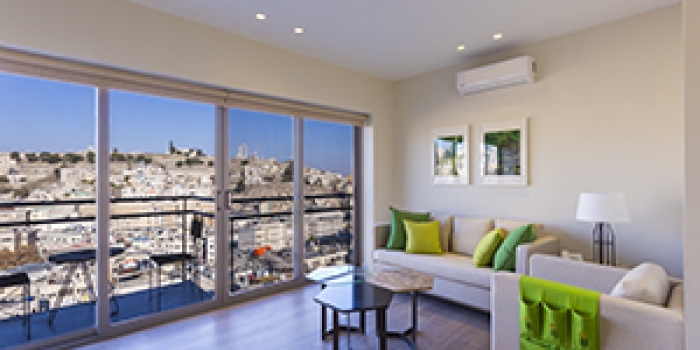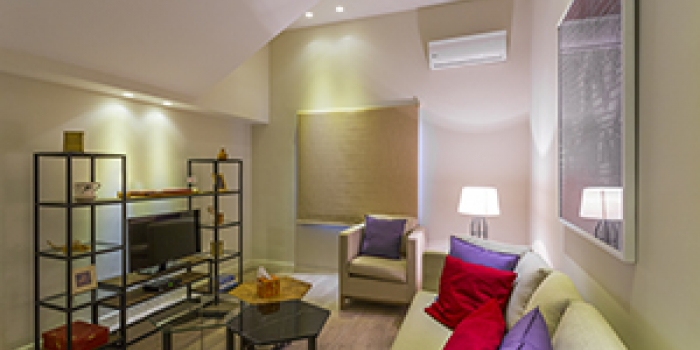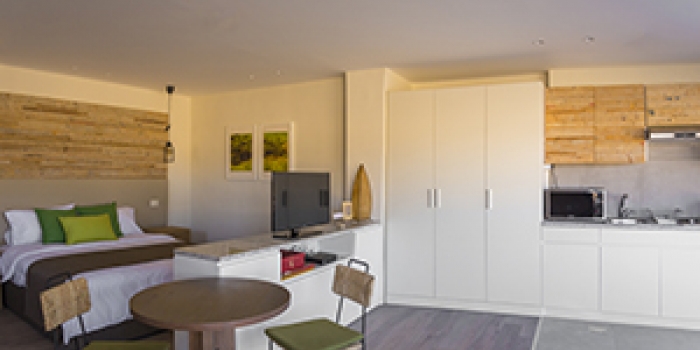 The Lodges are long stay rentals with a simple environmentally friendly modern atmosphere. They offer a bedroom, bathroom, living space and a kitchenette. Each lodge has a magnificent view of Old Amman. The five lodges are named after the reserves, protected by the Royal Society of Nature Center and are fully furnished with the spirit of each reserve in terms of design and style, maintaining a simple and earthy feel.
The Lodges offer free daily cleaning service between 11am-1pm (except Fridays). Washing and dryingservices for up to a 5KG load, have special rates, with a laundry return policy within 24hrs.
Food delivery is available from The Wild Jordan Center dining space, between 10am – 12am.
Muijb
Dibeen
Ajloun
Shaumari
Dana
Within 15 minutes drive, our long stay lodges situated in Wild Jordan Center & overlooking a panoramic view of the old city of Amman, offer spacious 35 sqm studios, fully equipped kitchenette and all facilities needed for long terms reservations.
Lodge Amenities 
| | | | |
| --- | --- | --- | --- |
| Bedroom | Bathroom | Kitchen  | Seating area |
| Cupboard | Mirror | Fridge | Single cushion |
| Office Desk | Shower box | Nespresso machine | Triple cushion |
| Side tables | toilet seat | Boiling pot | TV set cupboard |
| Safe box | Basin | Microwave | AC |
| AC | Cupboard | Electric gas | Triple table |
| Curtain | Strainer lights | Duct | Curtains |
| Painting | Towel chrome bar | Cupboard | side table |
| Bed Box | Shower soap bar | Side table | LED TV Screen |
| Bed head | Face towel ring | Chairs | Table Lamp |
| Mattress | Toilet water whose | Curtain | chairs |
| Fitted sheet | | Pans | dinning table |
| Flat sheet | | Casserole | Terrace chairs |
| Duvet | | Strainer | Table terrace |
| Pillow cases | | Cutting Board | Ashtray at terrace |
| Pillows | | Can Opener | Painting |
| Bed cushions | | Tongue | Receiver |
| Runner | | Peeler/ grater | Single seating couch |
| Pillow cases | | Wooden spoon | Double seating Couch |
| | | Dining cutlery | Corner tables |
| | | Cutlery container | Terrace |
| | | Vileda sponge | |
| | | Oven glove | |
| | | kitchen towel | |
| | | set 3 Vileda | |
| | | White glass tray | |
| | | Arabic coffee cups | |
| | | Nespresso cups | |