Uncategorized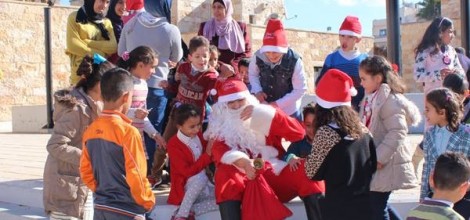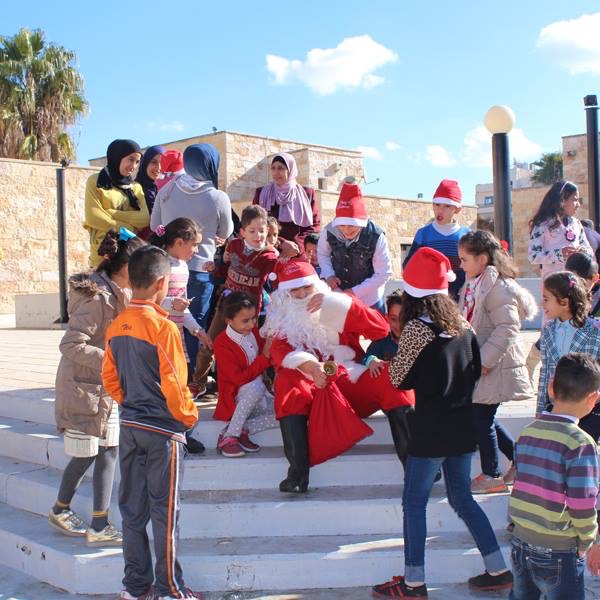 Happy Jordan, Amazing Jordan, is a platform whereby it portrays the stories worthtelling and sharing about 'a myriad of human gems who strive everyday to make this place incredible, one step at a time.'
With Christmas around the corner, remember that the smallest acts of kindness can brighten some children's lives in ways you can't imagine.
The "Wish Tree" trend was picked up by the ATICO Fakhreldin Group in previous years, allowing customers of several places like Al Qasr Metropole Hotel YoshiJordan or Wild Jordan Center to make a generous gift to children from SOS Children's Villages Jordan
Wish trees brighten less fortunate children's Christmas
AMMAN — "Wish trees" last year flourished across Amman as an early celebration of the annual Christmas festivities, in the third edition of ATICO Fakhreldin's #winter solidarity campaign.
Following the success witnessed by the initiative in the previous years, the group renewed its partnership with the SOS Children's Villages, through which they help less fortunate children and adolescents "make their dreams come true".
Installed at various locations across Amman, the trees are filled with letters handwritten by young boys and girls from the SOS Children's Villages from Amman, Irbid and Aqaba, with their hopes and wishes for Christmas, according to Hala Awadallah, fund development and communicationscoordinator at SOS Villages.
Located at Al Qasr Metropole Hotel, Fakhreldin, Ren Chai andYoshi, the campaign kept adding more "Wish trees" with a new one installed at the Wild Jordan Centre in Jabal Amman.
Customers who come across the trees can pick an envelope anddonate a certain amount of money to help grant the wish of the child and "make a dream come true", Awadallah told me then.
"The welfare and happiness of our children is enhanced by all these wonderful partnerships that are very important to us. Their position support gives pleasure to the SOS community," said Reem Atalla Habayeb, SOS Jordan's chairperson.
Following the campaign, ATICO organised a day of celebrations, during which a dressed up #Santa delivered the gifts to the children in the villages.
"These wish trees help put a smile on the children's faces and make their dreams come true thanks to the generous and charitable offeringsfrom our guests," an ATICO statement said.
"It is of utmost importance that our children are integrated within the community in a proactive way. Initiatives such as this one contribute to reinforcing the sense of belonging to the community and the country for these children," Habayeb stressed.
SOS Children's Villages Jordan was first launched in Amman in 1987 and later expanded to the governorates of Irbid and Aqaba.
A local social development organisation, SOS operates on a family-based model through the support of village mothers, aunts, brothers and sisters who have regular family gatherings, according to its website.