A lot more than just beautiful!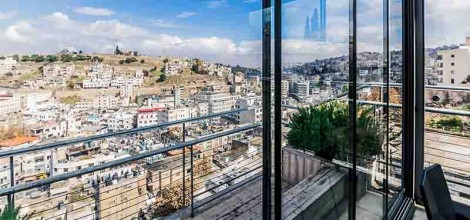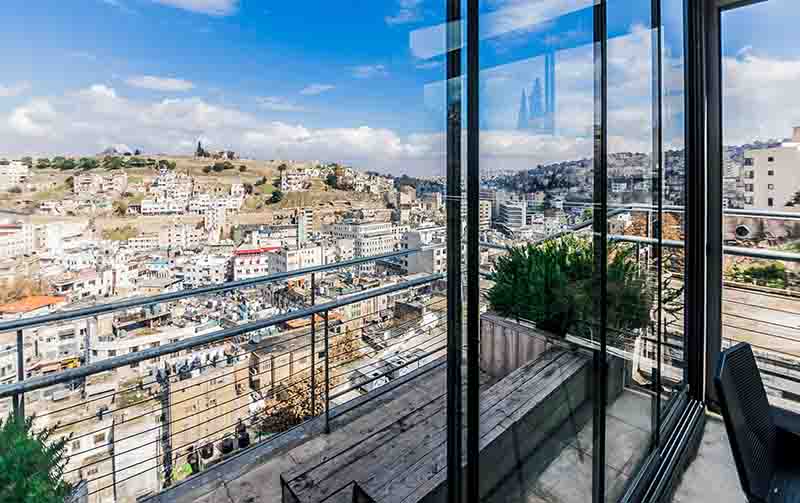 Often more than not we look for beauty and fun outside of Jordan when we're just a few minutes away from what we're looking for.
I'm sure you've heard of Wild Jordan Center in Amman but do you know enough?
Here are a few things you can do at this wonderful venue!
Most of us lead busy and hectic life styles, from the stress you face at work or school, to the traffic and noises on the streets and all that is in between, we all need a break from reality, and that could be as simple as sipping a cup of their organic coffee on the panoramic terrace overlooking the heart of Amman.
Wild Jordan Center offers an endless variety of food (breakfast, lunch and dinner) for all tastes; from traditional to intercontinental food they sure have it all. But that's not it, there are healthy and vegan options for all of you troopers out there.
Check out Wild Jordan Center's various menus:
http://wildjordancenter.com/menu-5/
It's hard to find a place in Amman that both you and your kids enjoy together.
Not only is wild Jordan a smoking free zone but it also has The Family Café, a place designated to engage children in activities and teach them more about Jordan's reserves and environments, while also offering a yummy kids' menu.
For all of you who enjoy handmade unique pieces you came to the right place. Wild Jordan Center has the Nature Shop, which offers handicrafts in an effort to spread benefits to unprivileged local communities, which is a great opportunity to give back. http://wildjordancenter.com/nature-shop/ (check the link for pictures)
It may come as surprise to you but this awesome place also offers breath taking long stay rentals that are simple but modern at the same time. Each lodge is named and themed after the reserves protected by The Royal Society for the Conservation of Nature; Mujib Waterfall, Dibeen Forest, Ajloun forest, Shauamri Wildlife and Dana Caracal.
With all the amenities, you can think of. I believe you have your next vacation sorted out!
http://wildjordancenter.com/lodges/ (check the link for pictures)
Are there more things to do in Wild Jordan Center you might ask? And the answer is YES! You should simply give it a visit and experience the magic yourself!
By Reem